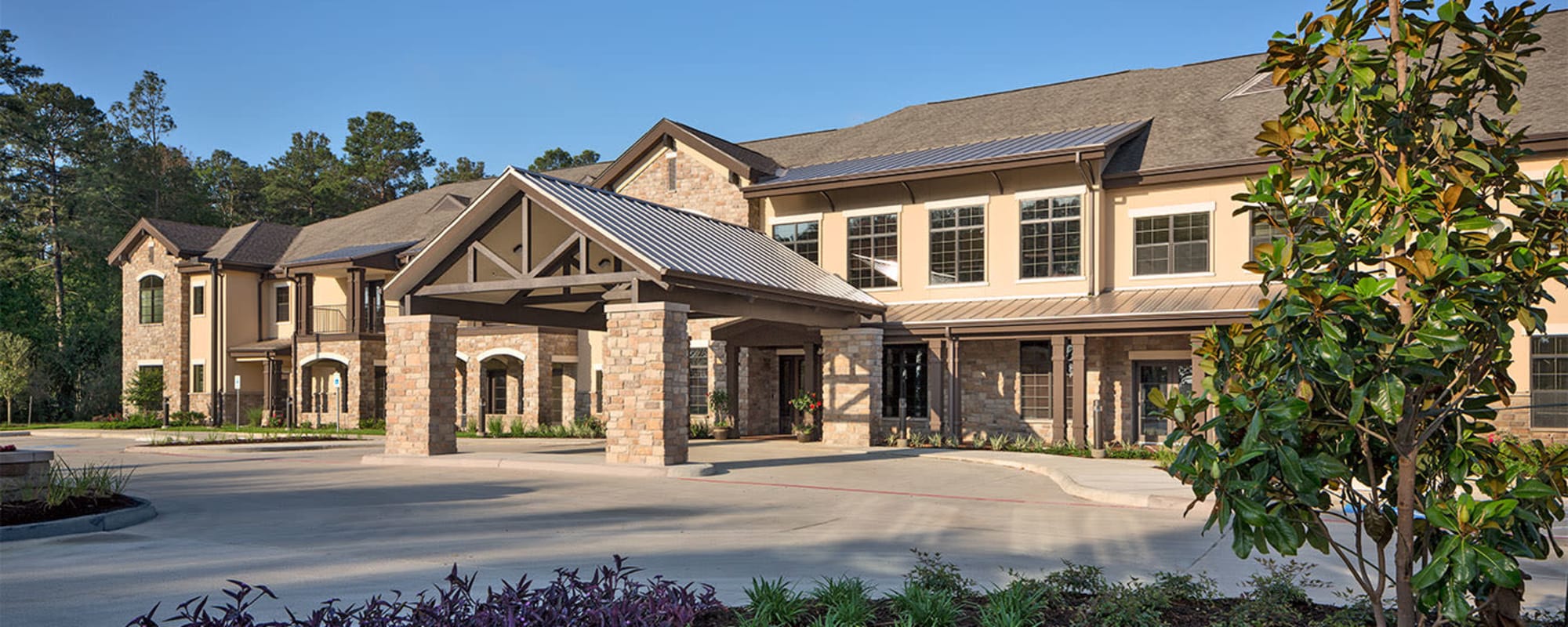 Specialized Memory Programs
In addition to providing our Memory Care residents with a personal studio apartment that includes a private bathroom, we offer an array of specialty programs and services crafted to the unique needs and abilities of seniors living with Alzheimer's or another form of dementia. We even have a program to help connect family caregivers with a support network and resources that help improve the quality of life for your loved one. Our Memory Care services include:
Physical Fitness
Brain Health Fitness
Life Skill & Memory Stations
Cognitive Skills & Sensory Awareness
Spiritual Care
Socialization 
Creative Expression
Recreation, Music & Entertainment
Pet Therapy
Intergenerational Services
T.O.U.C.H. Caregiver Support

To learn more about Memory Care apartments for seniors in Spring, contact us today and schedule a tour.